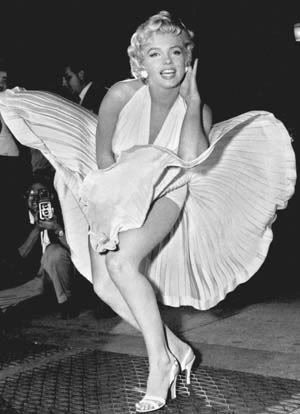 Yes, there was indeed a Marilyn Monroe s=x tape or rather a s=x film since there was no tape during her time. It was sold for 1.5 million dollars to a New York businessman who bought it in order to keep it from being made public.

The silent, black and white film appears to have been shot in the 1950's featuring the sexy star Marilyn Monroe performing oral s=x on an unidentified man, who the FBI tried to prove was John F. Kennedy, however they were never able to do so. The film shows Monroe on her knees in front of a man whose face is out of the shot.
Geez! Even in the 50's s@x tapes are still exploited, though it doesn't easily scatter or become public since the Internet is not available during that time. It's no longer new to us knowing that Hollywood celebrities have s*x tapes, we've seen too much of it. Even non-famous personalities tape themselves just to bee seen making out in public. What the heck!